Q. This is a compound made from a group of covalently bonded atoms?
1. Proton
2. Element
3. Molecule
4. All of the above
Answer: 3 (Molecule).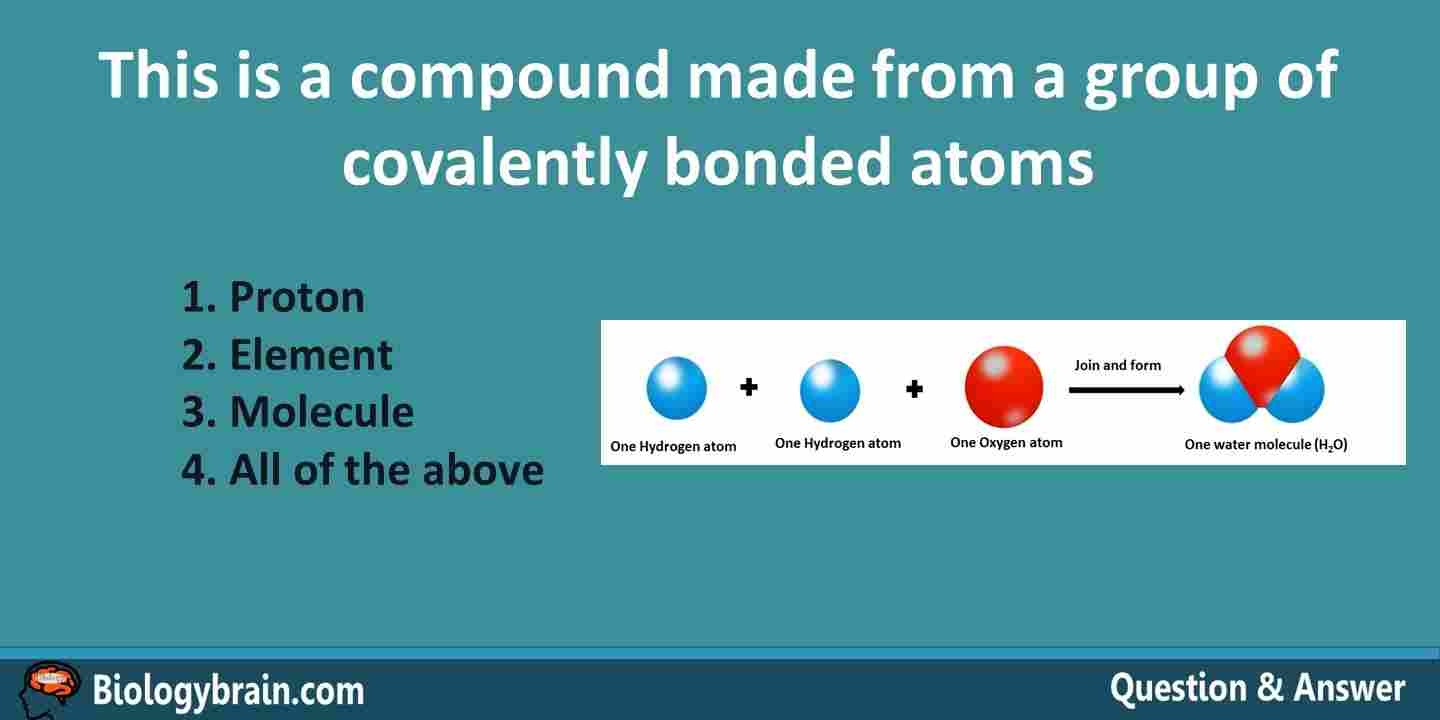 Explanation: A group of atoms combines with covalent bonds is called a molecule.
Example: Two hydrogen atoms and one oxygen atom are covalently bonded to form a single water molecule. We can observe a water molecule using a space-filling model as shown below:
Other important questions:
Q. The alpha-helix and beta-sheet are found at which level of protein organization?
Q. Which cytoskeletal proteins provide the structural support for microvilli?
Q. Which of these does not contain a structural protein?
Q. What level of protein structure is associated with the sequence of amino acids?
Q. Which of the following pertains to typhoid fever?
Q. Which of the following tests is an agglutination test for the bacterium causing typhoid fever?