Q. Which of the following tests is an agglutination test for the bacterium causing typhoid fever?
A. API 20E system
B. Widal test
C. Quellung reaction
D. IMViC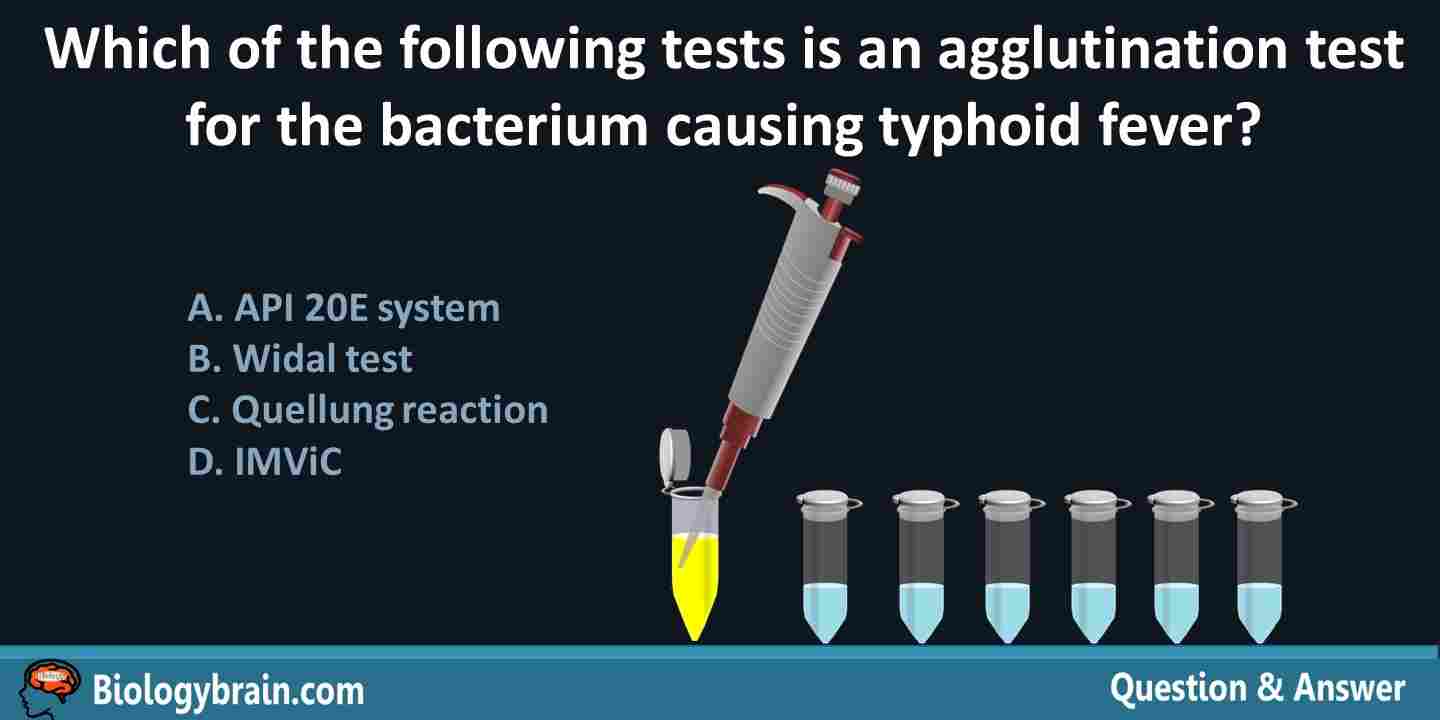 Answer:  B (Widal test).
Explanation: The causative agent of typhoid fever is Salmonella enterica, a gram-negative bacteria.
In general, S. enterica contains O antigen on its cell wall and H antigen on its flagella. Upon infection, these bacterial antigens stimulate the production of specific antibodies in the infected person's blood.
Widal test is an indirect agglutination (antigen-antibody interactions) test used for typhoid fever, in which bacterial antigens-stimulated specific antibodies will be detected using Widal test antigens.
Other questions:
Q. The alpha-helix and beta-sheet are found at which level of protein organization?
Q. Which cytoskeletal proteins provide the structural support for microvilli?
Q. Which of these does not contain a structural protein?
Q. What level of protein structure is associated with the sequence of amino acids?